Useful PHA Info:
Teacher Emails for Contact
Sustaining Improvement Inspection findings - November 2016
Primary 1 Application Process 2024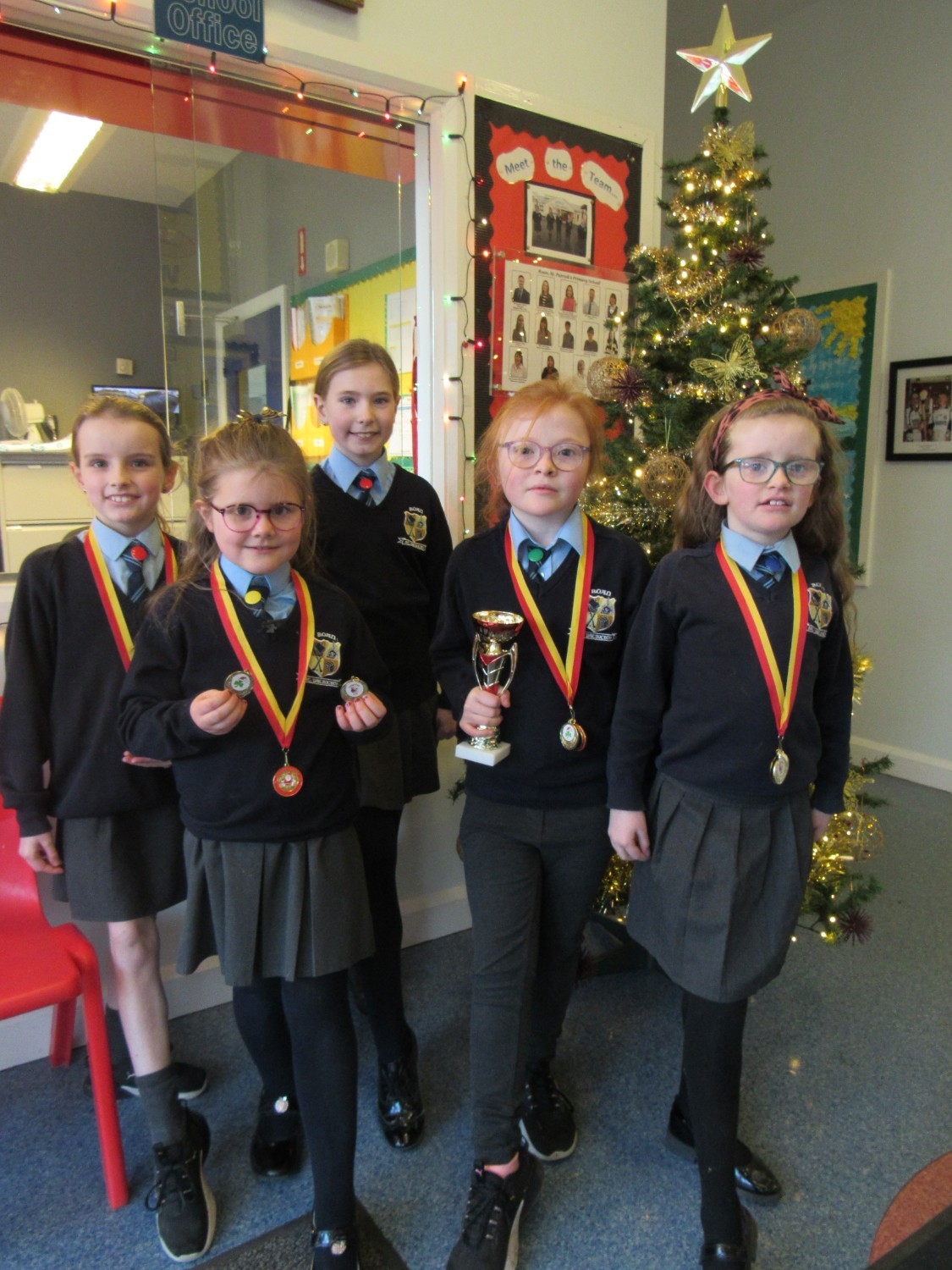 An Eaglais Naomh Pádraig CLG
Training for the U-8.5's (P3's & P4's) and U-10.5's (P5's & P6's) will commence this Thursday, 30th March, 6-7pm, in Fr Connolly Park. Fundamentals for the U-6.5's will commence at a later date with confirmation of dates and times being shared on social media.
Roan House System
House Points
32
31
31
28
27
27
24
Operation Encompass
We are an Operation Encompass school. Further information available in the Parent Section / Policies section of the school website.
Child Protection Information
The school's updated Safeguarding & Child Protection Policy is available in the 'Parent Area' of the site under 'School Policies'. In the event of a lockdown, you can make contact with the school's child protection team via the school phone number (02837548355) or email - smone720@c2kni.net. A further emergency contact number is available in the Covid-19 addendum of the Safeguarding & Child Protection Policy.
E-Safety Guidance and Activities!!
Calendar
Wednesday, 6th December 2023
P5-7 Healthy Kidz / PE (After school for those booked-in)
Thursday, 7th December 2023
P1 & P3 PE
Library Van (P4-7)
Friday, 8th December 2023
Music Tuition (Tin whistles / violins)
P4-7 GAA Coach / PE
P2 PE
Tuesday, 12th December 2023
P1-4 Healthy Kidz / PE (After school for those booked-in)
Roan St Patrick's Primary School, 114 Killyliss Road, Eglish, Co. Tyrone, BT70 1LE N. Ireland
T: (028) 37 548355 | E: smone720@c2kni.net